Three Bell Capital – Forbes #1 Emerging Wealth Advisor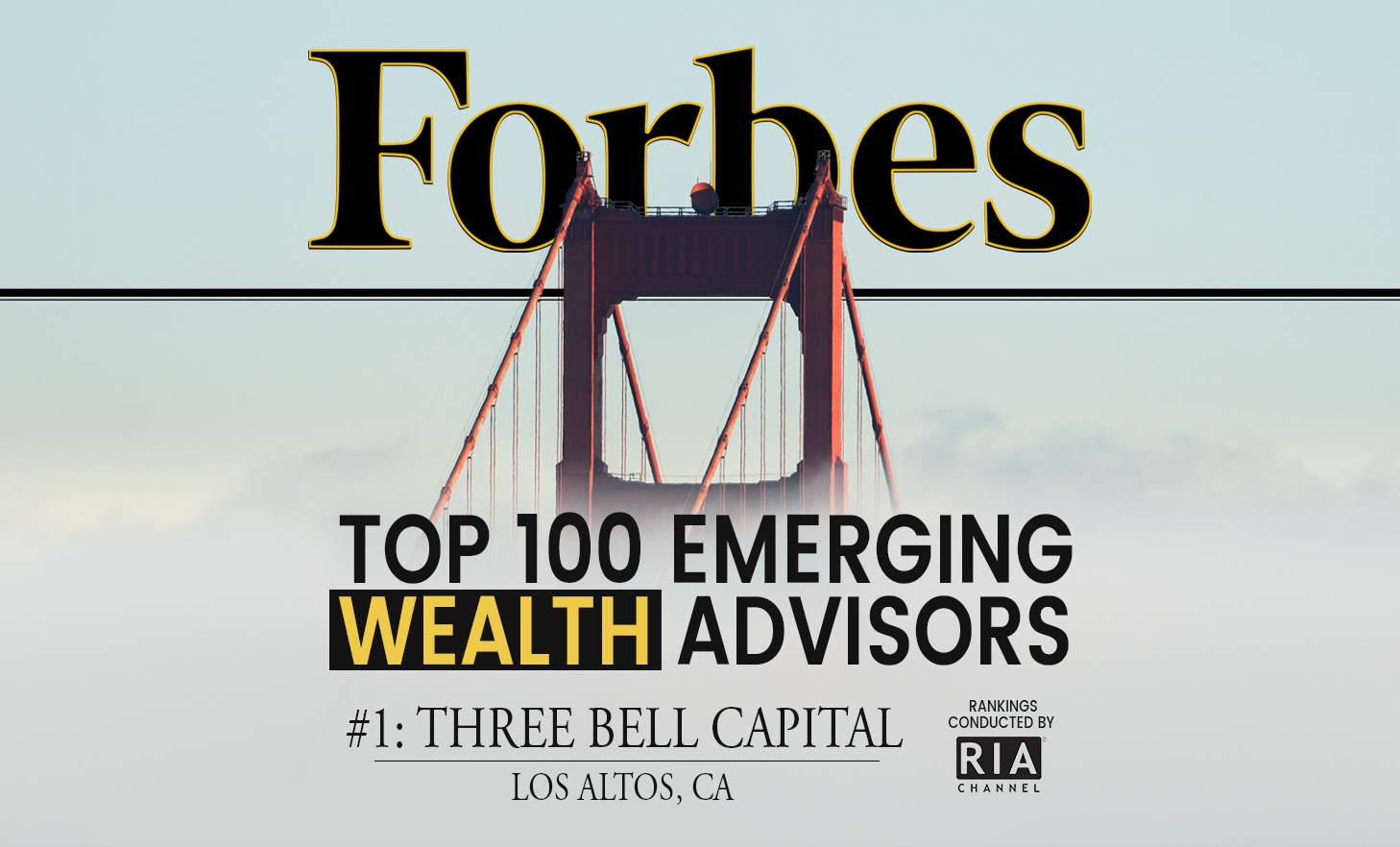 A letter from the CEO:
Happy New Year! As we officially kick off 2018, I wanted to share some very exciting news about Three Bell Capital. Thanks to our dedicated team, loyal clients, and innovative partners, Three Bell Capital was recently named the #1 Emerging Wealth Management Firm in the U.S. by RIA Channel on the Forbes list of Top 100 Emerging Wealth Management Firms.
Over the past six years, we have carefully assembled a team of talented, experienced, intelligent professionals, to provide the best possible service and advice to our private wealth management and corporate retirement plan clients.
As a result, our team has the distinct honor of working with some of the most prolific entrepreneurs and innovative companies in the world. By taking on all aspects of our clients' financial lives, we enable them to focus their time and energy on their entrepreneurial endeavors and bringing game-changing services and technologies to market, while generating lasting wealth for their families.
We could not effectively assume the comprehensive role that we do, without the help and expertise of our carefully-vetted network of professional advisors, which include CPA's, tax advisors, estate planning attorneys, insurance specialists, mortgage agents, and investment bankers.
As we head into 2018 as the #1 Emerging Wealth Management Firm in the U.S., we are incredibly grateful for our clients' trust, our partners' support, and our team's hard work, and we look forward to continued shared successes in 2018.
From the article:
"Based in Silicon Valley, Three Bell Capital works with many entrepreneurs and start up businesses. Their focus on alternative wealth building strategies coupled with delivery of comprehensive planning services has served their clients well. Three Bell Capital is also almost 100% referral-based." READ MORE
Happy new year!
–– Jon
Forbes' Julie Cooling recently spoke with our CEO Jon Porter. Watch the interview!
There are certain disclosures that apply to awards and recognitions. Read about those here.
Share post: